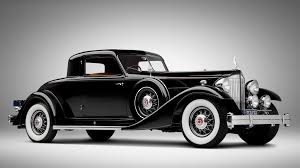 An estimate requires a preview inspection of the exterior, interior, engine compartment and chassis of your car. A car in driving condition must be evaluated mechanically and electrically.
Auto restoration work is priced by time and material because there can be hidden costs in some cases. It is impossible to estimate this type of work with total accuracy.
The work begins on your classic car after both parties agree as to the details of the restoration project. The written estimate lists the work to be performed whether it is a partial restoration or a total restoration.
The estimate/invoice states the Terms and the Warranty for the work to be performed. Please contact us for additional information.
Brian Murphy
Murphy Bros. Automotive
10517 Metropolitan Avenue
Kensington, Maryland 20895
PHONE: (301) 949-3500

E-mail: [email protected]
             [email protected]